Joy of Life Wadirum
Joy of Life Wadirum is a Bedouin camp located in the Wadi Rum desert, Jordan. At our camp, we provide fun experiences such as 4x4 jeep tours, camel tours and guided hikes. You can stay in one of our traditional tents, or choose to sleep under the stars, as Wadi Rum is famous for it's breathtaking sky at night. We want you to have as much fun as possible, and allow you to live the authentic Bedouin experience that you've always wanted!
Please contact us today for more information.
Meet Your Guide

Hello, my name is Eid Hamad. I am part of a traditional Bedouin family. My camp is ran by me and my 5 brothers, who were all born and raised in Wadi Rum. Together we have years of experience providing visitors with everything they desire, ranging from assisting you in finding the correct transportation to Wadi Rum, to organising hot air balloon trips over the desert. Please get in contact with me, I will be happy to help. I hope to see you at the Joy of Life Wadirum Camp soon!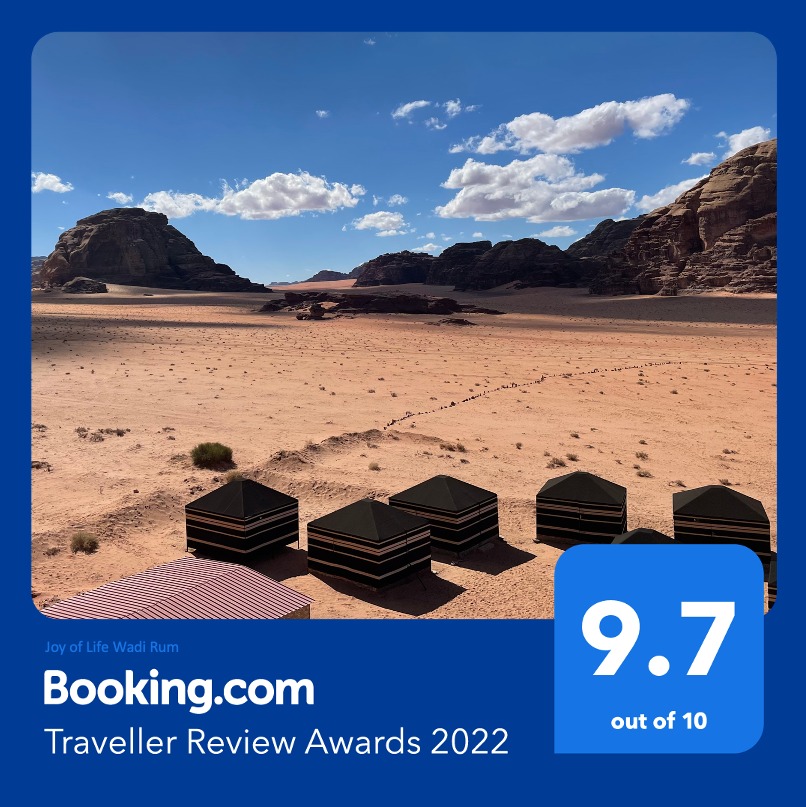 Mobile: 00962 776235279
Email: This email address is being protected from spambots. You need JavaScript enabled to view it.
We speak your language!
Wadi Rum has been inhabited by many human cultures since prehistoric times, with many cultures–including the Nabataeans–leaving their mark in the form of rock paintings, graffiti, and temples. Previously cut off from the rest of the world, Wadi Rum is now accessable to you. You can live with us at our Bedouin camp today and have an experience that you will never forget. Not many people can say that they have lived in the desert with Bedouins, but you can!
In the West, Wadi Rum may be best known for its connection with British officer T. E. Lawrence, who has had a lasting impact in this area. On our tours, you can visit famous locations that are named after Lawrence of Arabia, along side other much more ancient sites. Whether you come for the history or just the amazing views, there is something to amaze everybody at the Joy of Life Wadirum camp. We hope to hear from you.