Joy of life wadirum
Joy of life wadirum is located in Wadi Rum. There's a seating and/or dining area in some units. A continental breakfast is available each morning at the bed and breakfast. Joy of life wadirum has a sun terrace.
A car rental service is available at the accommodation. The nearest airport is King Hussein International Airport, 70.8 km from the property.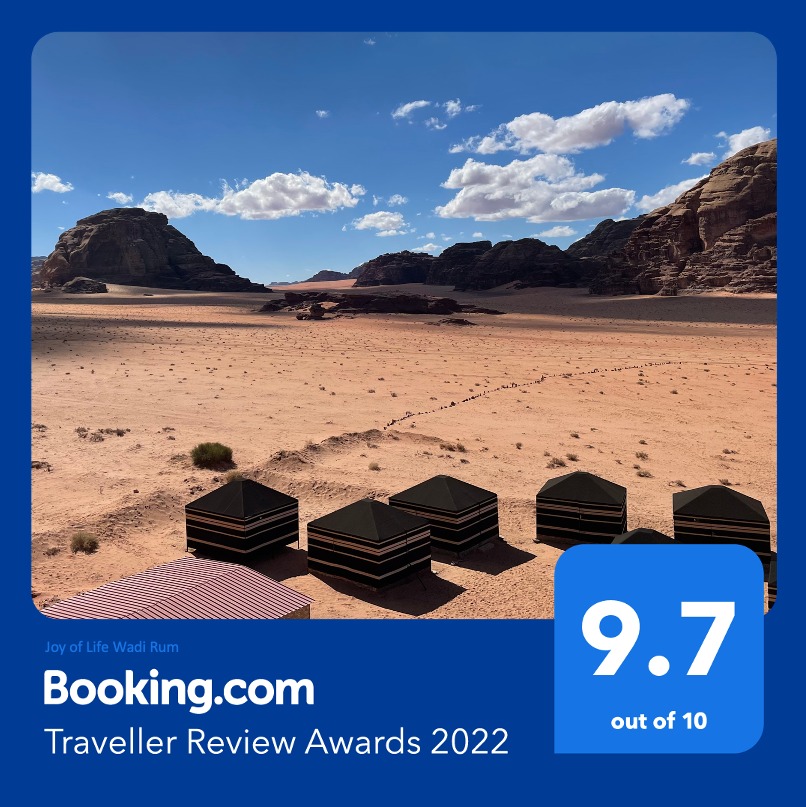 Mobile: 00962 776235279
Wadi Rum, Jordan Email: This email address is being protected from spambots. You need JavaScript enabled to view it.
We speak your language!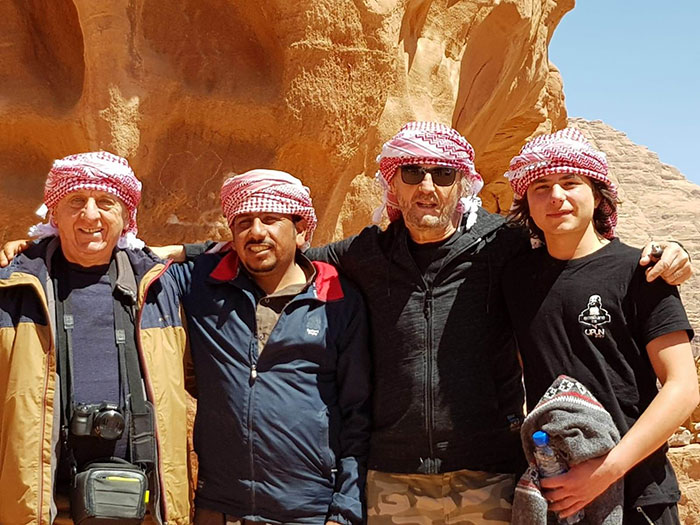 Wadi Rum has been inhabited by many human cultures since prehistoric times, with many cultures–including the Nabataeans–leaving their mark in the form of rock paintings, graffiti, and temples. A petroglyph praising the Polish public broadcaster created in December 2018 by a Polish right-wing activist, Radosław Poszwiński, attracted criticism and was called vandalism by Polish media.
In the West, Wadi Rum may be best known for its connection with British officer T. E. Lawrence, who passed through several times during the Arab Revolt of 1917–18.In the 1980s one of the rock formations in Wadi Rum, originally known as Jabal al-Mazmar (The Mountain of (the) Plague), was named "The Seven Pillars of Wisdom" after Lawrence's book penned in the aftermath of the war, though the 'Seven Pillars' referred to in the book have no connection with Rum.